Here is the general ranking after the fourth selective Physics Fight! As usual, the detailed results are available on IPT Connect.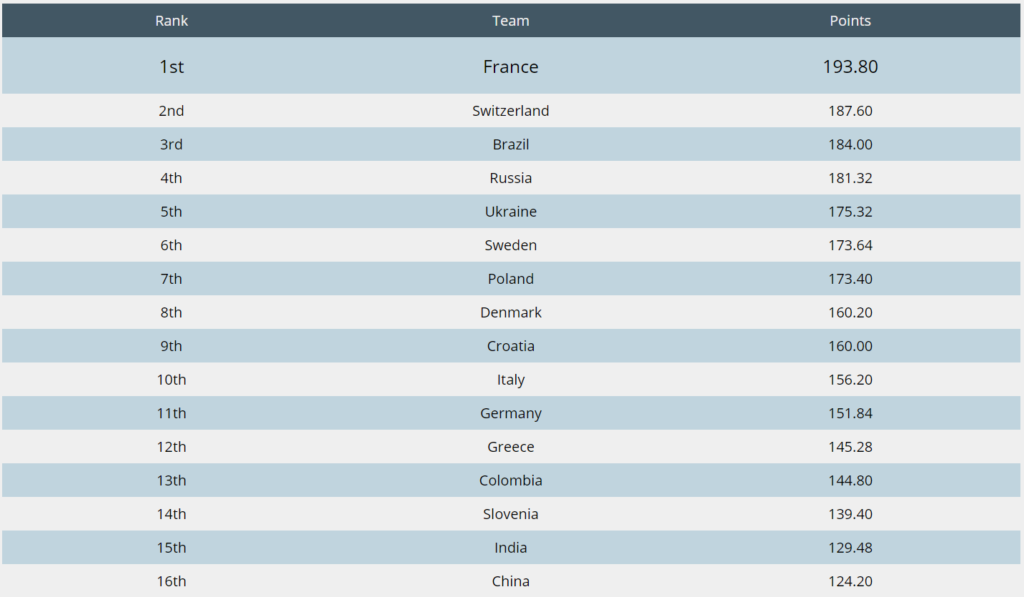 According to this ranking, the semi finals will gather the fight between Switzerland vs. Ukraine vs. Sweden on one hand and another fight between Brazil vs. Russia vs. Poland on the other hand.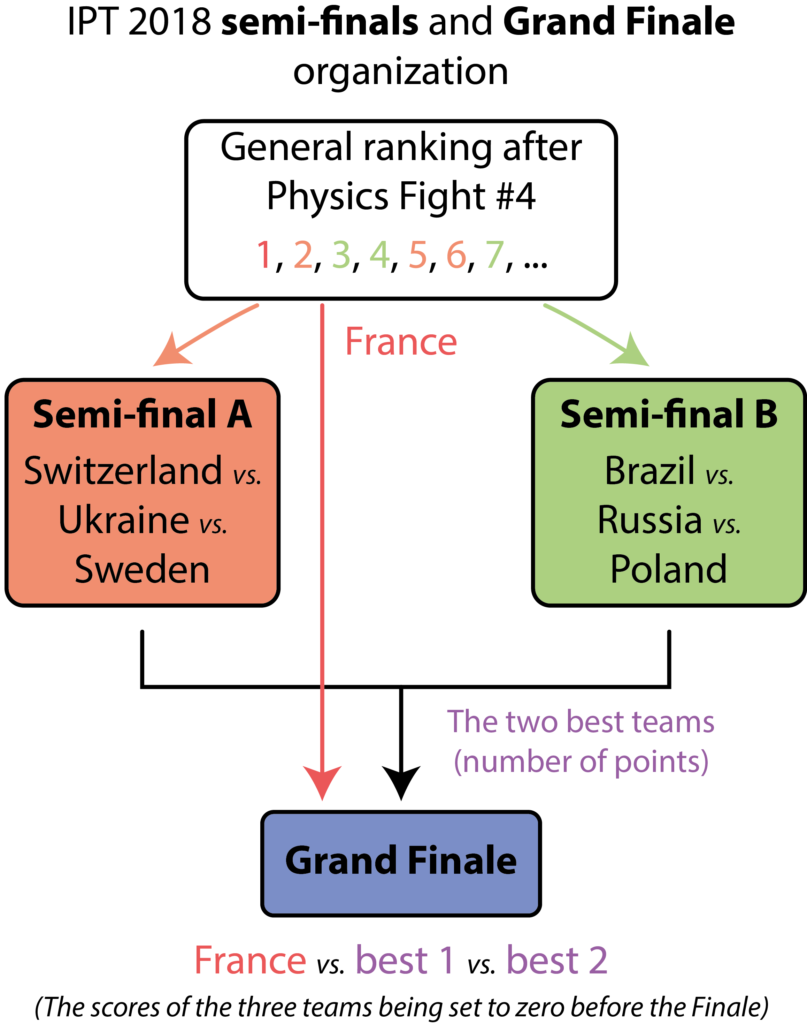 The Grand Finale, which will happen on Saturday morning and should be live streamed, will gather the team of France against the two best teams of the semi-finals, according to the overall number of points.
We wish good luck to the participants and hope they will enjoy their afternoon with planned visits of science laboratories!
Results after the fourth Physics Fight