What a week! The 10th edition of the IPT has been particularly intense!
The closing ceremony has just finished and the ranking been revealed: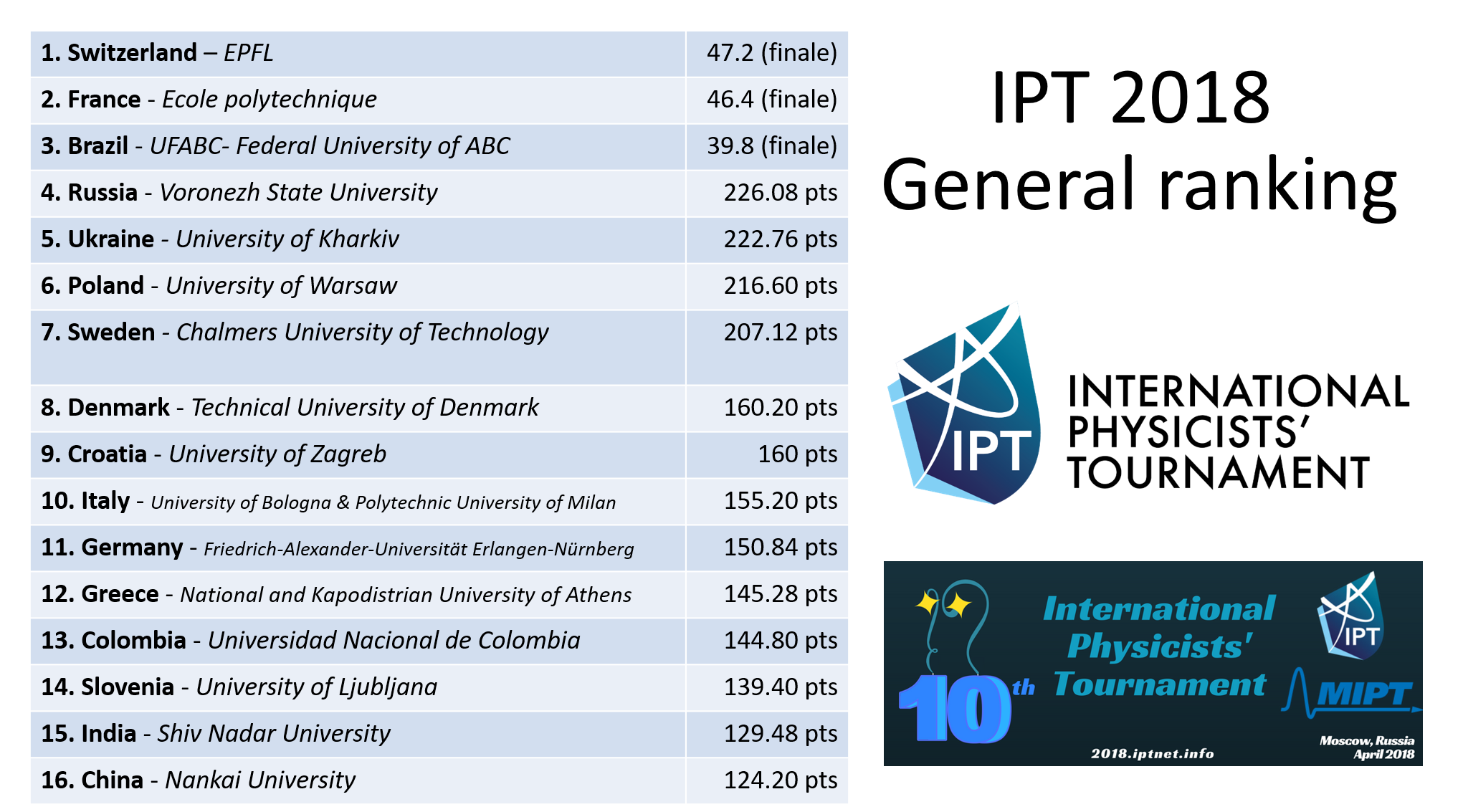 Congratulation to all teams, and thank you so much for all the fun you have been given us 🙂
The closing ceremony can be watched in replay on our Youtube channel, or just below:
See you next year for the IPT 2019!
And the winners of IPT 2018 are…