After an intense day of Physics Fights (PF #2 & PF #3), here is the general ranking! But there is still one selective Physics Fight (PF #4) remaining before the semi-final. We wish a good rest to all the participants in order to fight at their best for the fourth and last Physics Fight.
Detailed results are available on our interface IPT Connect.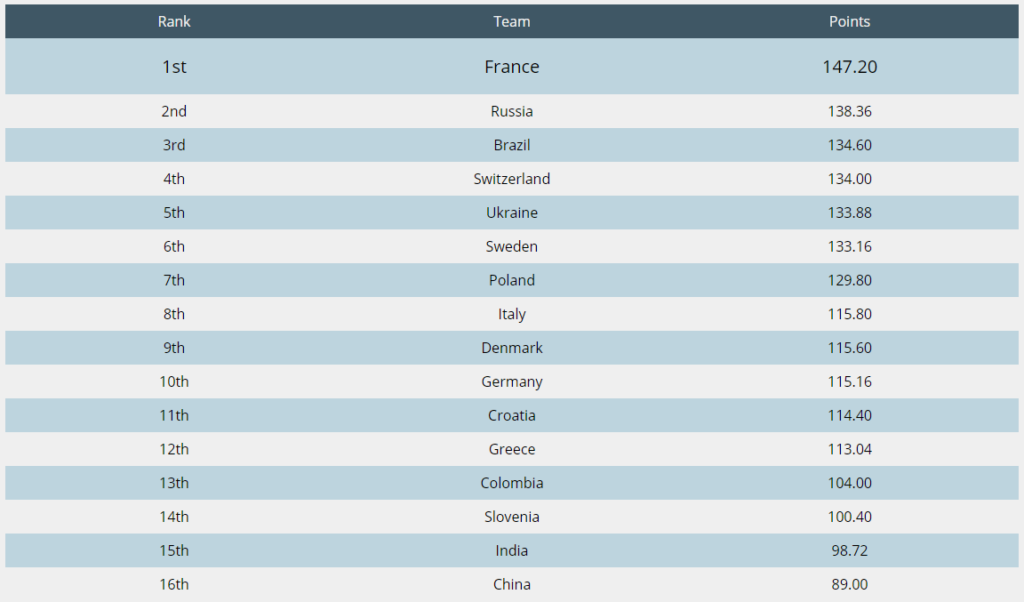 We take the opportunity to give you a glimpse of the atmosphere here in Moscow with a few pictures!
Results after the 2nd and 3rd Physics Fights