After a first day of fights, the team from Russia – Voronezh State University has topped the table with Brazil in tight pursuit! But remember, there are still three selective Physics Fights remaining…
We hope all the participants enjoyed the day, and get some good rest (or mass preparation!) for the two fights tomorrow!
Detailed results are available on our interface IPT Connect.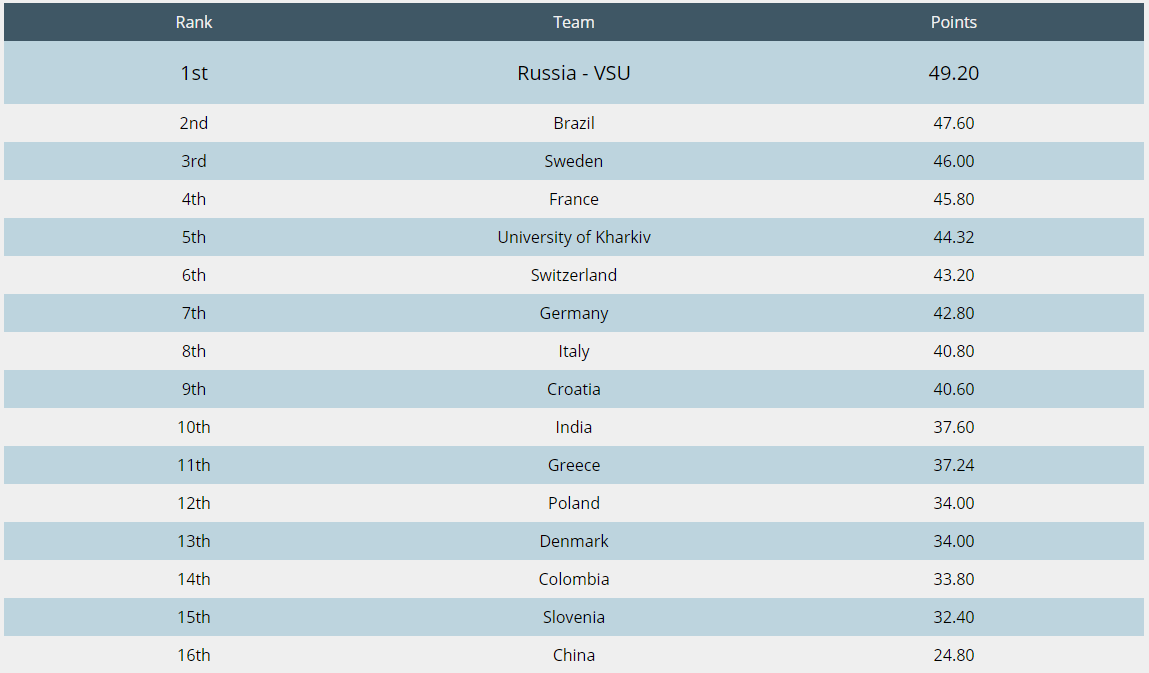 Results after the first Physics Fight